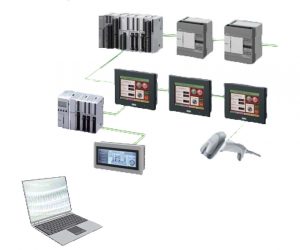 Optimal Automation Environment 
New user-friendly interface for less work in system configuration, programming, debugging and system start-up 
Features & Benefits 
Combines the intuitive WindLDR and WindO/I-NV2 software with the new system layout and configuration tool, WindCFG, into one package. The combined software will give users a powerful tool to design, debug and document their control systems.

Easy configuration and management of systems using PLCs and operator interfaces that allows central control of program files, system configuration by drag-and-drop action, flexible layout of text and graphics, consolidated management of device addresses and tag names and data output function for system design bill of materials for WindCFG. 

WindLDR: Our most intuitive ladder programming software designed to program all IDEC PLCs. No special tools required for easy debugging with simulation and online monitoring functions. 

WindO/I-NV2: Programming software for all IDEC OI Touchscreen from the 4.6" HG1F to 12.1" HG4F. Useful functions allow you to create and test programs easily and quickly with state view and monitoring functions that reduce programming work. 

WindO/I-NV3: WindO/I-NV3 Programming software for FT1A SmartAXIS

WindO/I-NV4: Programming Software for HG5G, HG4G/3G (multimedia), HG2G-5F, HG2G-5T, and HG1G Operator Interfaces.
SmartRelay Programming Software WindLGC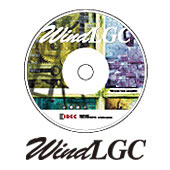 Exclusive programming software 
Reduces development & debugging time of simple and complex programming 
Features & Benefits 
Create, simulate, test and save your program in just a matter of seconds using drag and drop functions.

Choose either function block or ladder programming, but keep in mind that you can always convert from one to the other with just the click of an icon. Offline program simulation (without the need for an actual unit) enables testing of the entire program from a PC, or you can test and monitor your IDEC SmartRelay online.

You can create and save your WindLGC program as a .pdf or .jpg file. Professional documentation is included with all necessary configuration information such as comments and program settings.