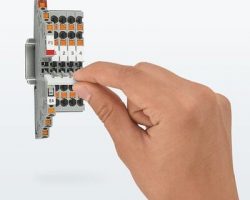 Electronic circuit breakers 
Discover our complete portfolio of electronic circuit breakers.
Features & Benefits 
The ideal device protection for any requirement, thanks to our complete portfolio

System statuses perfectly controlled, thanks to intelligent analysis and fault signaling

Easy startup, thanks to tool-free connection technology and intuitive operation

Stay informed of the system status at all times, anywhere, thanks to remote control and the remote messaging function

Industrie 4.0 compatible, thanks to complete monitoring of the 24 V energy supply

Electronic circuit breakers are a part of the COMPLETE line system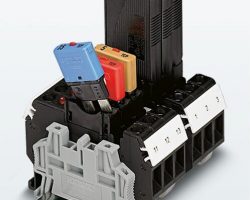 Thermal device circuit breakers 
As narrow as flat-type fuses but switched back on with just the flick of the wrist.
Features & Benefits 
Suitable for all flat-type fuse inserts, thanks to standardized plug-in contacts

Shortened downtimes, thanks to immediate restart after tripping

Space-saving installation thanks to slim design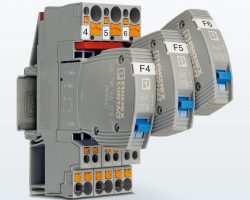 Thermomagnetic device circuit breakers 
Always the right choice – whether with basic functions or highly functional.
Features & Benefits 
Maximum overcurrent protection over long cable paths, thanks to SFB tripping characteristic

Integration in remote signaling concepts, thanks to integrated changeover contact

Reduced installation costs, due to bridgeable device circuit breakers (in the base element)

Protection of 230/240 V AC control voltages, thanks to the M1 characteristic curve

Thermomagnetic device circuit breakers are a part of the COMPLETE line system