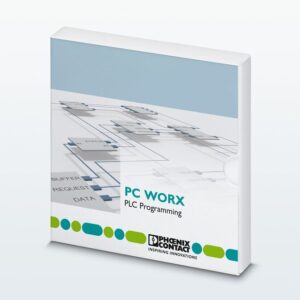 Intuitive and efficient 
Benefit from innovative software solutions – perfectly tailored to hardware from Phoenix Contact.
Features & Benefits 
Easy handling, thanks to intuitive programming interfaces and clear structures

Fast startup and programming, thanks to comprehensive standard libraries

Application-specific extension with corresponding function blocks and function add-ins

Easy configuration of PROFINET networks

Uniform operation worldwide, thanks to programming in accordance with IEC 61131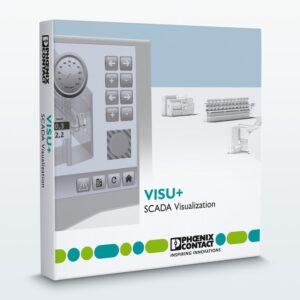 Software for operation and monitoring
Your human-machine interface: visualization software for every area of application.
Features & Benefits 
The right software is always available in versions graded according to price and function

Suitable for every application: from a simple user interface to a SCADA solution

Wide range of possible applications: the same software from the HMI device to the IPC

Intuitive operation, thanks to the clear graphical user interface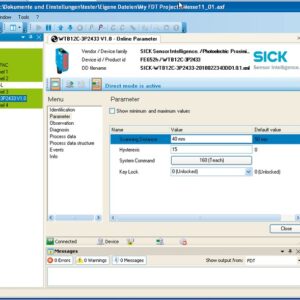 Optimally set
Keep your devices up-to-date and parameterize intelligent devices, sensors, and actuators quickly and efficiently.
Features & Benefits 
User-friendly device parameterization – irrespective of the bus protocol

Connection of device tools via standardized interfaces such as FDT and TCI

Parameterization via generic or device-specific user interfaces, thanks to FDT/DTM concept

Safe startup, for example, due to wiring tests for I/O stations

Easy device replacement, thanks to central storage of parameters

Easy integration of functional safety – using software for I/O modules with SafetyBridge technology

Update device firmware even via the network
Tools
AutomationXplorer+

Startup+

MGUARD DM

SAFECONF

PC Worx Firmware Updater
Configuration, monitoring and diagnostics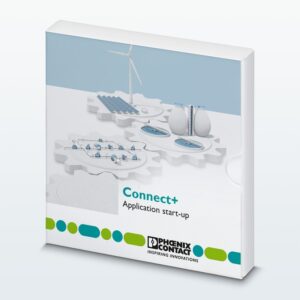 For maximum availability
Efficient automation – thanks to fast startup, constant monitoring, and reliable diagnostics.
Features & Benefits 
Central configuration of PROFINET and INTERBUS networks using a single tool

Analyze errors precisely and avoid system downtimes, thanks to integrated diagnostic functions

Simultaneous monitoring of multiple networks using Diag+ NetScan

Quick and easy configuration of safety modules, thanks to SAFECONF configuration software
Tools 
Connect+

PV Monitor+

Config+

Diag+

SAFECONF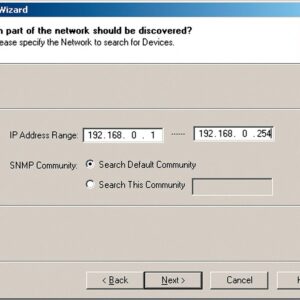 Automation with just a click of the mouse
Powerful software for controlling and managing your automation via Ethernet.
Features & Benefits 
Easy startup and monitoring of the network through configuration and firmware management

Fast diagnostics and troubleshooting by continuously querying the network devices

Easy integration of devices in OPC-based visualization software and SNMP OPC server

Reduced downtimes and outages, thanks to the short response time in the network
Planning and Configuration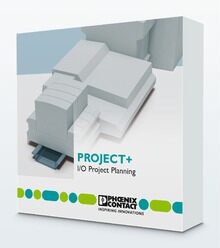 Easy configuration
Intuitive user experience: configure your I/O stations quickly and clearly with Project+.
Features & Benefits 
Plan optimum I/O stations without any training

Easily create tailored I/O stations that are technically correct

Automatically generate project documentation with bills of material, product descriptions, and graphical structure plans

The signal requirements and structure plan at a glance
Flexible remote access
Ensure that communication is consistent and you have an overview of all processes at all times.
Features & Benefits 
Transparent overview of all operator interfaces, thanks to remote control software

Flexible access to visualization, process data, and alarms, thanks to simultaneous on-screen display of an IPC at several operating stations

Immediate alarm generation in the event of an error, e.g., via the phone or mobile phone network
Tools 
ReSy+ software

Portico software