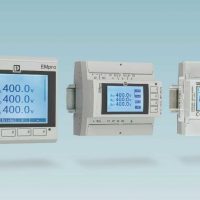 Measuring power and energy 
Reduce your energy costs by measuring energy flow, monitoring energy procurement, and logging energy data.
Features & Benefits 
The fastest way to energy measurements, thanks to intuitively configurable measuring devices with the option of directly connecting Rogowski coils

Discover areas of optimization potential by monitoring and logging energy consumption with products for data logging

Safely disconnect and short-circuit current transformers with compact test disconnect terminal blocks for easy and tailored setup

React quickly to grid changes and transmit information on the grid status to the control center with intelligent local substations

Perform test processes in the field of grid protection technology for medium and high voltage switchgears automatically and safely with the time-saving modular plug-in test system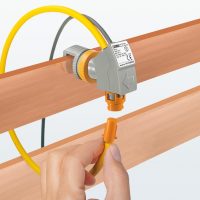 Current measurement 
Here you will find the right solution for a wide range of requirements in current and voltage measuring technology.
Features & Benefits 
Easily retrofit current measuring technology, without having to remove system parts, with current transformers for retrofitting

Convert currents up to 4000 A with over 3000 window-type and winding current transformer versions

Precise mapping of small input current ranges using programmable AC/DC measuring transducers up to 55 A

Measurement of high currents with any waveform, thanks to universal AC/DC measuring transducer up to 600 A

Precise acquisition of sinusoidal alternating currents using adjustable AC measuring transducers up to 12 A that can be supplied flexibly

Convenient installation or retrofitting even when measuring distorted currents, thanks to hinged AC measuring transducer up to 400 A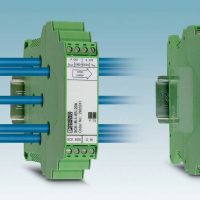 Monitoring and diagnostics 
Keep an eye on your system parameters at all times and respond accordingly to any deviations.
Features & Benefits 
Detect deviations in important system parameters at an early stage with monitoring relays, residual current measuring devices, and mobile phone products for remote monitoring

Utilize solar electricity efficiently – with photovoltaic string monitoring

Lightning current analysis whatever the location via online communication using the lightning monitoring system

Consistent notification of the state of your 24 V supply, thanks to uninterruptible power supply with IQ technology

Motors and systems protected against overload or underload with motor managers

Efficient system automation, thanks to software tools for fast startup, constant monitoring, and reliable diagnostics

Individually or centrally controlled testing of lamps with lamp testing modules