Monitor & test your surge protection- ImpulseCheck 
Always know what is going on.
Surge voltages can overload electrical installations and the protective devices provided to protect them. Find out about the state of your system and your surge protection early, before failures occur.
Your advantages
Detect the current status (state of health) of surge protective devices using a precautionary check

High level of quality and safety: Remain up to date at all times thanks to automatic adjustment of the testing algorithms or update function

Use digital added value and services with ImpulseCheck

The assistance system for surge protection is part of the COMPLETE line system
Clear insight into the system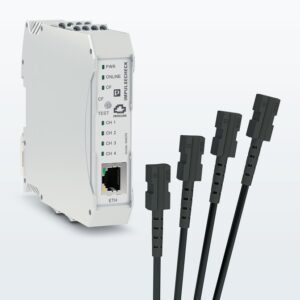 ImpulseCheck is the world's first intelligent assistance system for surge protection in the field of mains protection. The module allows you to measure the state of health of every single protective device via cloud connection and provides new digital services. With it, you can detect the actual load on the surge protective devices being monitored, and therefore on your system as well. This makes it possible to predict failures and schedule service more effectively.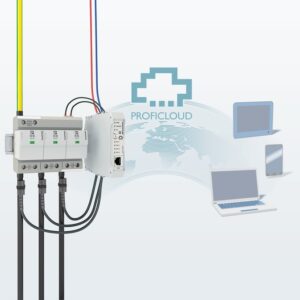 Monitors your installation's active conductors by detecting both surge currents and high-frequency voltage impulses.

Counts analyzes the individual results- amplitude, charge & specific energy.

Actual load on your system are received directly, detecting the current status (state of health) of each individual protective plug.

Information can be displayed in any web browser, reported to you by the system via a push message, allowing you to act before an SPD actually fails.