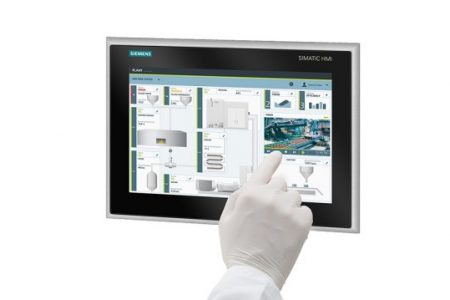 SIMATIC HMI Comfort Panels INOX and INOX PCT 
Features & Benefits
Comfort Panels with touch screens and stainless steel fronts are designed for operator control and monitoring of food processing machines in the food, beverages and tobacco industry as well as in the pharmaceutical industry, fine chemicals and in other hygiene areas.

They are based on DIN EN 1672-2 "Food processing machinery – Safety and hygiene requirements".  

 The optimized frame profile and almost flush-mounting of the device on the control cabinet allow liquids to run off.