Digital Mass Flow Controller MQV Series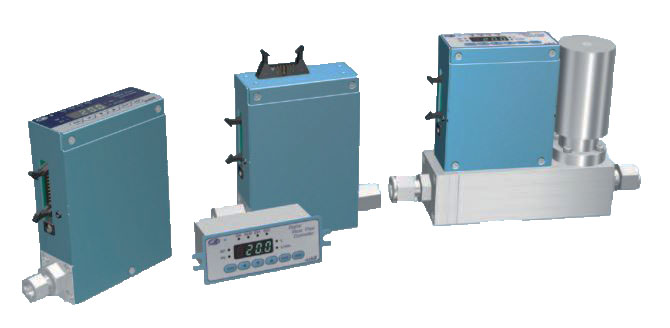 Ultra Fast Sensor 
New advances in finely honed control capability! Superior high-speed control (300ms) with an enhanced variety of functions. 
Features & Benefits
Advanced 300ms high-speed controllability, offering exceptionally fast response from no flow to the stable set-point flow rate, and after set-point changes.

Reliable control with control range of 1-100% FS

Broad lineup of models with or without integrated display, and models for standard gas, for hydrogen/helium and for special gases

Optimum for low pressure gas control application as the MQV series does not use capillaries that have large pressure loss.

Wide range of standard functions with a multitude of standard functions such as flow rate indication and totalizing.Without the need to process software like a PLC, the MQV series handles a wide range of applications with ease

MLP loader software allows not only configuration of various settings but also monitoring of flow rate trends and other operating status information on the PC screen

Availability of input and output signals that allows switch between 3 inputs and between 2 event outputs RS-485 communications (optional). Dedicated port for connection to a PC.

Multiple MQVs are controlled by PLC analog input/output even if the analog module of the PLC is not isolated between channels, a common power supply can be used. 

Integrated display with direction that can be changed 180 degree

Wide temperature range of -10 degree to 60 degree Celsius 
Compact Digital Mass Flow Controller F4H Series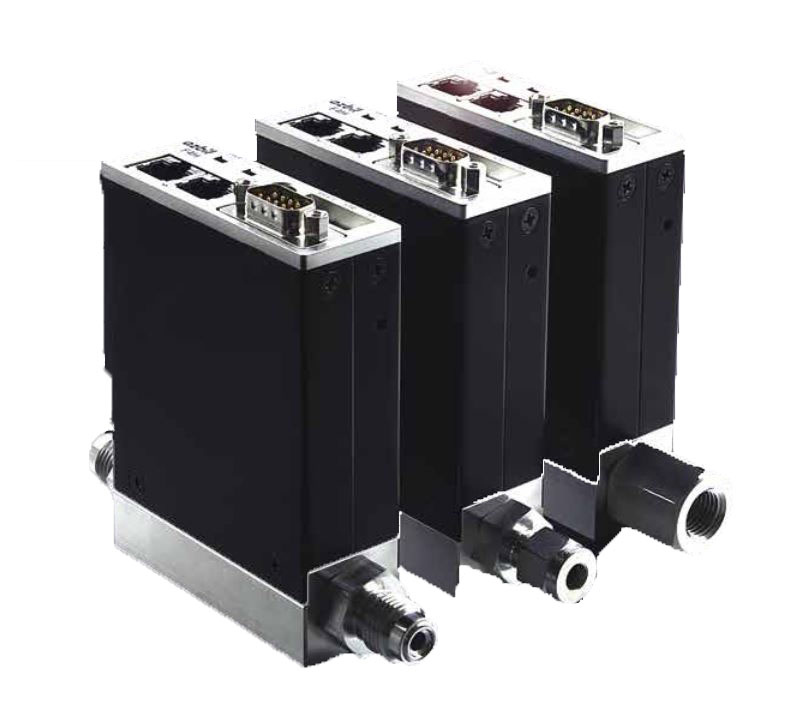 A more advanced standard model
New high performance standard F4H mass flow controller that exchanges settings, data with host devices. 
Features & Benefits
Compact design saves space with width of 28mm, 50% smaller than conventional models, allowing closer spacing of pipes, saving more space 

Much useful information for fault diagnosis can be uploaded, major programmable logic controllers without need for programming can be communicated with a smart device gateway model 

High noise tolerant of 4-20mA signals & digital communication eliminates the effect of noise on analog signals 

Reduction in costs as analog I/O is eliminated through switch in analog to digital connection & supplying power from a single source to multiply units will not create a cyclic circuit