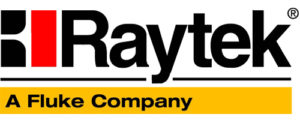 Founded in 1963, Raytek designs, manufactures, markets and services a complete line of infrared, non-contact temperature measurement instruments for industrial, process control and maintenance applications.
Raytek is a leading manufacturer of infrared, non-contact, industrial temperature measurement instruments in the world.
D'Mark Technolgies is privilaged to be appointed as their Authorized Distributor (AD) for Raytek's infrared non-contact Temperature measurement instruments.