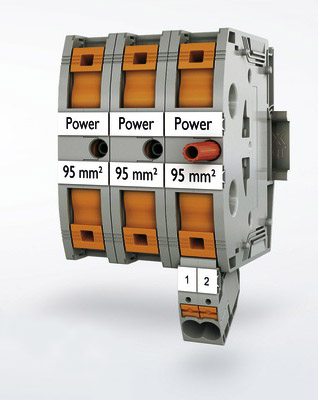 High-current terminal blocks for conductors up to 95mm2
Quick and easy connection is now also possible for large conductors. With push-in connection technology from Phoenix Conact, the conductors are inserted directly and vibration-resistant contact is made - without having manually open the terminal point.
To release the conductor, simply press the release button with a screwdriver.