Marechal Electric Group
MARECHAL ELECTRIC GROUP (MEG) has been a major stakeholder in industrial electrical connections adapted to suit all area of industry: general manufacturing and process industry, premises and setups for the general service industry, all infrastructures as well as the specific oil and gas industry or those premises presenting a risk of explosion, referred-to as hazardous areas.
D'Mark Technologies is proud to supply a wide range of MARECHAL ELECTRIC plugs, sockets and DECONTACTOR™ in Singapore. The plug and socket range from 5A multipins to 700A heavy duty interlocking connectors from MARECHAL ELECTRIC GROUP are suitable for every applications, including marine, oil & gas, power utilities, heavy industry, infrastructures and food & drinks.
MARECHAL ELECTRIC GROUP has also reinforced its commitment to the Ex markets through the acquisition of TECHNOR, a leader in design and manufacture of luminaires, enclosure and electrical panels for potentially explosive atmospheres. The products satisfy ATEX regulations and IECEx requirements.
+ DECONTACTOR™ Technology
MARECHAL® DECONTACTOR™ feature a quick-release button and integral load switch which allow any authorized personnel to quickly and safely connect or disconnect the equipment even under load.
Easy to insall
Watertight
Resistant to chemicals
Minimize down-time
Increase productivity
Greater operational flexibility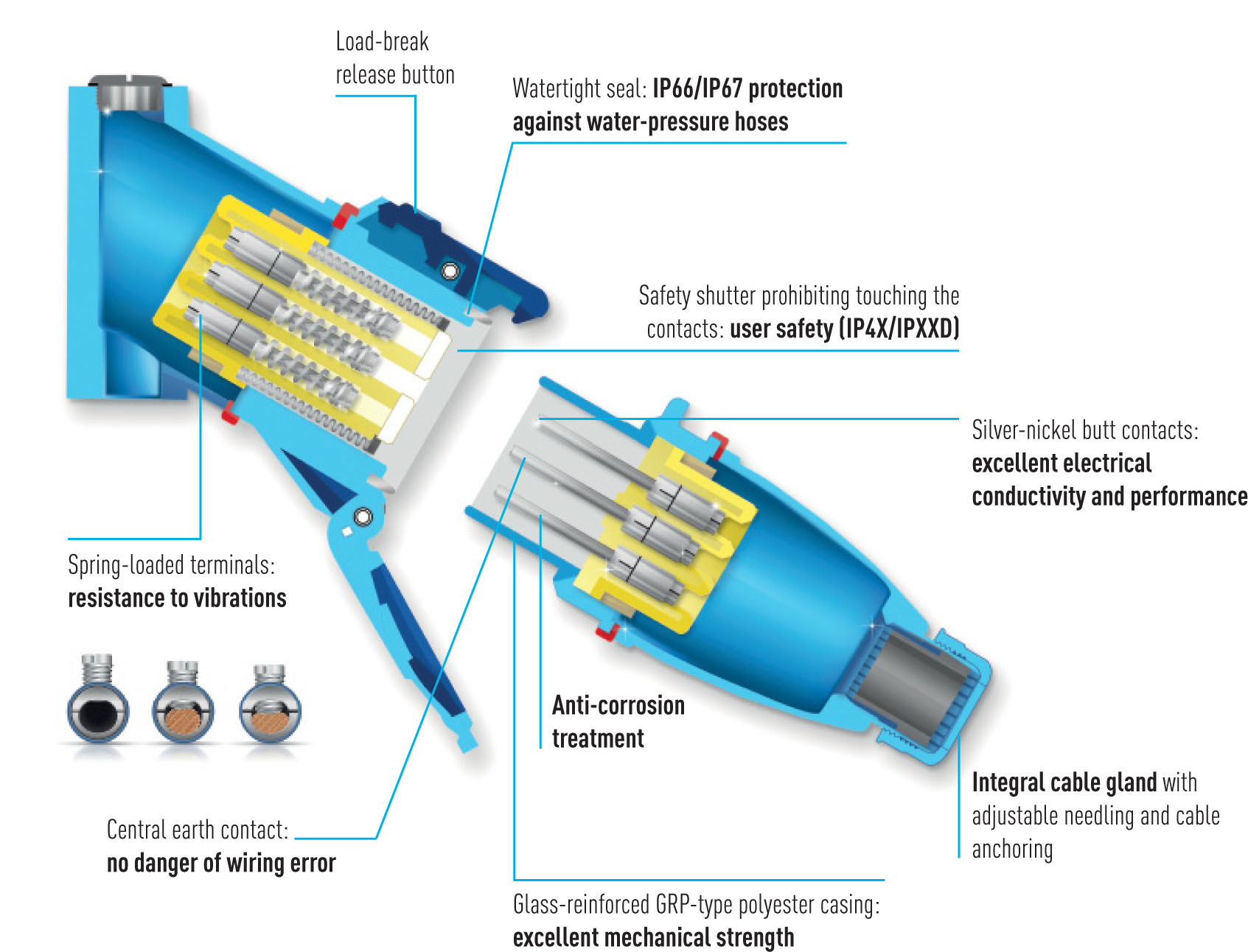 MARECHAL ELECTRIC GROUP products include:-