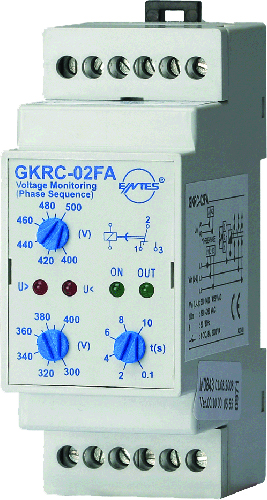 Voltage Monitoring RelayGKRC-02FA
Over and under / over voltage monitoring relays are designed to protect single phase or three phase systems from voltage variations and phase sequence failure.Note: Thse relays include the feature of switching OFF immediately if any of the phase exceed (or reduce from) the nominal voltage by 50%.
3 Phase protection

Over voltage protection (1,05-1,30)xUn

Under voltage protection (0,70-0,95)xUn

Phase failure protection

Phase sequence failure protection

Adjustable off-relay time (0,1-10 sec.)
IEC 60255-3, IEC 60255-6, IEC 60870-5, IEC 60529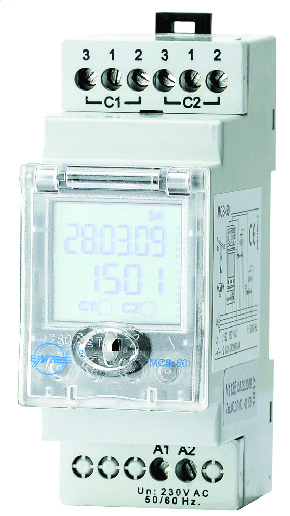 Time Switches
MCB-50
Digital Time Switch which include the Time Clock. It is designed to control the devices that connected to its contacts according to user defined time.
Operating Voltage: 230V AC, 50/60 Hz

Operating Range (Auxiliary Supply): 190-260V AC

Output Contact: 2 output contact, 2000 VA, 10A

Quantity of Programme: 18