Innovations in Connection & Automation Technology
Connectors and Automation Technology for your devices

As a leading manufacturer of connection technology and automation components, we are always working to turn the growing demands of your applications and markets into new innovations.
Our products are a part of the nervous system of your industrial systems and enable you to increase the efficiency, availability, and safety of your systems.
Find out about our wide range of new products in the fields of connection technology, automation components, surge protection, marking, and tools.
Discover the advantages of our new products for yourself from the following areas:
§
Terminal blocks, industrial connectors, and sensor/actuator cabling
§
Marking systems, tools, and mounting material
§
Surge protection and power supplies
§
Interface technology and switching devices
§
Control technology, I/O systems, and automation infrastructure
Terminal blocks

| | | | |
| --- | --- | --- | --- |
| Terminal Blocks with Push-in Connection | Distribution Blocks with Push-in Connection | Pluggable Terminal Blocks with Push-in Connection | Sensor/Actuator Terminal Blocks with Push-in Connection |
| Disconnect Terminal Blocks with Push-in Connection | High-Current Terminal Blocks with Power-Turn Connection | Fuse Terminal Blocks with Push-in Connection | Compact Plug-in Test System |
| Plug-in Test System for 19" Module Carriers | Connector Housings for Crimped Contacts | Universal Terminal Blocks for Aluminium Conductors | |

Sensor/actuator cabling

| | | |
| --- | --- | --- |
| Assembled M8 Cables with D-coding | D-coded M8 Device Connectors | Assembled M12 Date Cables |



Connectors
| | | | |
| --- | --- | --- | --- |
| M12 POWER Connectors for Assembly | Panel Feed-throughs with Push-in Connection | Connectors for Assembly | Modular Contact Inserts for Heavy-duty connectors |
| Contact Inserts for Heavy-duty Connectors | Contact Inserts for Compact Heavy-duty Connectors | Compact Heavy-duty Connector Housings | Heavy-duty Connectors with mopre Wiring Space |
| RJ45 Contact Inserts for Heavy-duty Connectors | PRC Series Inverted Circular Connectors | PRC Series Angled Circular Connectors | |
Marking and labelling
| | | | |
| --- | --- | --- | --- |
| Compact Card Printer for Industry | Versatile, Efficient Roll Printers | Oval Marking Sleeve in Roll Format | Markings for SIEMENS Marker Carriers |
| White Plastic Markers for Laser Marking | Stainless Steel Markers for Laser Marking | Labels for the Food Industry | Labels with Protective Laminate |
| Self-adhensive Warning and Hazard Labels | | | |
Protective

devices

Narrow Electronic Circuit Breakers

Circuit Breakers with
Diagnostics and Control Options

One-piece Surge Protection
Surge protection and interference suppression

filters
| | | | |
| --- | --- | --- | --- |
| Fuse Carriers for Selective Fuse Protection | Pluggable Surge Protection | One-piece Surge Protection | Surge Protection for 3-conductor Measurements |
| Surge Protection for Current Loops and Analog Signals | Surge Protection for MCR Technology | Intelligent Monitoring Systems | Surge Protection for 40mm Rails |
| Surge Protection for Power Supplies | Surge Protection in the Socket | Surge Protection for Lighting Systems | Ideally Adapted Protection for PV Systems |
| Space-saving Protection for PV Systems | Base Element for Space-saving Mounting | | |
Power supplies and UPS


| | | | |
| --- | --- | --- | --- |
| Power Supply with SFB Technology | DC/DC Converters with Maximum Functionality | Power Supply with ATEX/IECEx Approval | Active Redundancy Module |
| Compact High-performance Power Supplies | Power Supplies with Basic Functionality | Power Supply for the Power Distribution Board | Power Supplies with lP67 Degree of Protection |
| DC UPS with Integrated Energy Storage | | | |
Measurement and control
technology
| | | |
| --- | --- | --- |
| Highly Compact Signal Conditioners | Signal Conditioners with Functional Safety | Ex i Signal Conditioners with Functional Safety |
Electronic switching devices and moto
r
control
| | |
| --- | --- |
| Modular Hybrid Motor Starters | Single-phrase Solid-state Contactors |
System cabling for controllers
| | |
| --- | --- |
| Halogen-free D-SUB Cables | Front Adapters for SIMATIC ET 200SP HA |
Monitorin
g

Multi-functional Energy Measuring Devices

Energy Meters with MID Certification

Current Transformers with
Hybrid Connection Technology

Modular Rotor Blade Monitoring
Functional safety

| | | | |
| --- | --- | --- | --- |
| Safe lP67 l/0 Box with lO-Link | Safety Relays with lO-Link Interface | Safe Time Relay | Safety Relays for Hybrid Motor Starters |
| Zero-speed and Over-speed Safety Relays | | | |
Industrial communication technology

| | | | |
| --- | --- | --- | --- |
| Ethernet Extenders | Serial Device Services and Gateways | NAT Switch | Industrial WLAN Access Point |
| Network Management Software | mGuard Mobile Network Routers | TC Mobile l/O Signalling System | Wireless Solution for Data and Signals |
| 900MHz outdoor box for l/O Signals | | | |
Lighting and signalling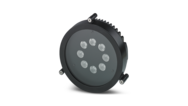 LED Signal Lights
PLCnext Technology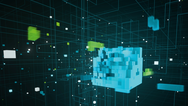 PLCnext Store
PLCs and I/O systems

| | | | |
| --- | --- | --- | --- |
| Safety Controller for PLCnext Technology | PLC expansion for PLCnext Control | l/O Adapter Terminal for PLCnext Control | System Control and Monitoring |
| Axioline F lO-Link Master | Stand-alone lO-Link Master | Axioline E Components | Axioline E lO-Link lO Box |
| Inline l/O Components | l/O Module for Pulse Width Modulation | l/O Modules for Extreme Conditions | Axioline P Modular Proxy |
HMIs and industrial PCs
| | | | |
| --- | --- | --- | --- |
| Powerful Web Panels | Web Panels for Basic Applications | Mobile Panel with Connection Box | Robust lP66 Panel PCs |
Charging technology for electromobility

| | | | |
| --- | --- | --- | --- |
| Software Suite for Charging Park Management | Programmable DC Charging Controller | CCS Type 2 DC Charging Cables for High Power Charging | GB/T DC Charging Cables of the Second Generation |
| Type 1 AC Charging Cables with PSE Certificate | Protective Covers for Type 2 AC Socket Outlets | | |